The centrifugal pitter removes stones of various fruits utilizing centrifugal force and simultaneously seperates pulpy substance by unique arrangement of its components of specific shape. By changing the cutting plate for apples, pears and the like (supplied with the machine) and by appliying four adjusting components to hoist the conical hopper, this equipment also shreds the fruit without central stone, so it is a pitter and shredder in 1.
This centrifugal pitter/shredder as light device can operate effectively with appropriate quantities of fruit that are usually processed in small legal distilleries in some countries of European Union. The effectiveness lies in thorough detachment of pulp from stones producing necessary pulpy substance rendered in relatively short time.
Moreover, according to Commission recommendation of 2 March 2010 no. 2010/133/EU on the prevention and reduction of ethyl carbamate contamination in stone fruit spirit and stone fruit marc spirits and on the monitoring of ethyl carbamate levels in these beverages, utter removal of stones from fruits before fermentation and subsequent distillation is in accordance with the goal of this recommendation to member states of European Union.  
As the soft matter especially fruit pulp is utterly cut during the process, this centrifugal pitter is therefore primarily designed to be used for preparing fruit for fermentation of obtained pomace including fluid part and subsequent distillation for producing genuine fruit distillates (liquors), though it can be used for production of fermented alcoholic beverages or production of pulp fruit juices or smoothies but in quite large amounts, or other similar uses.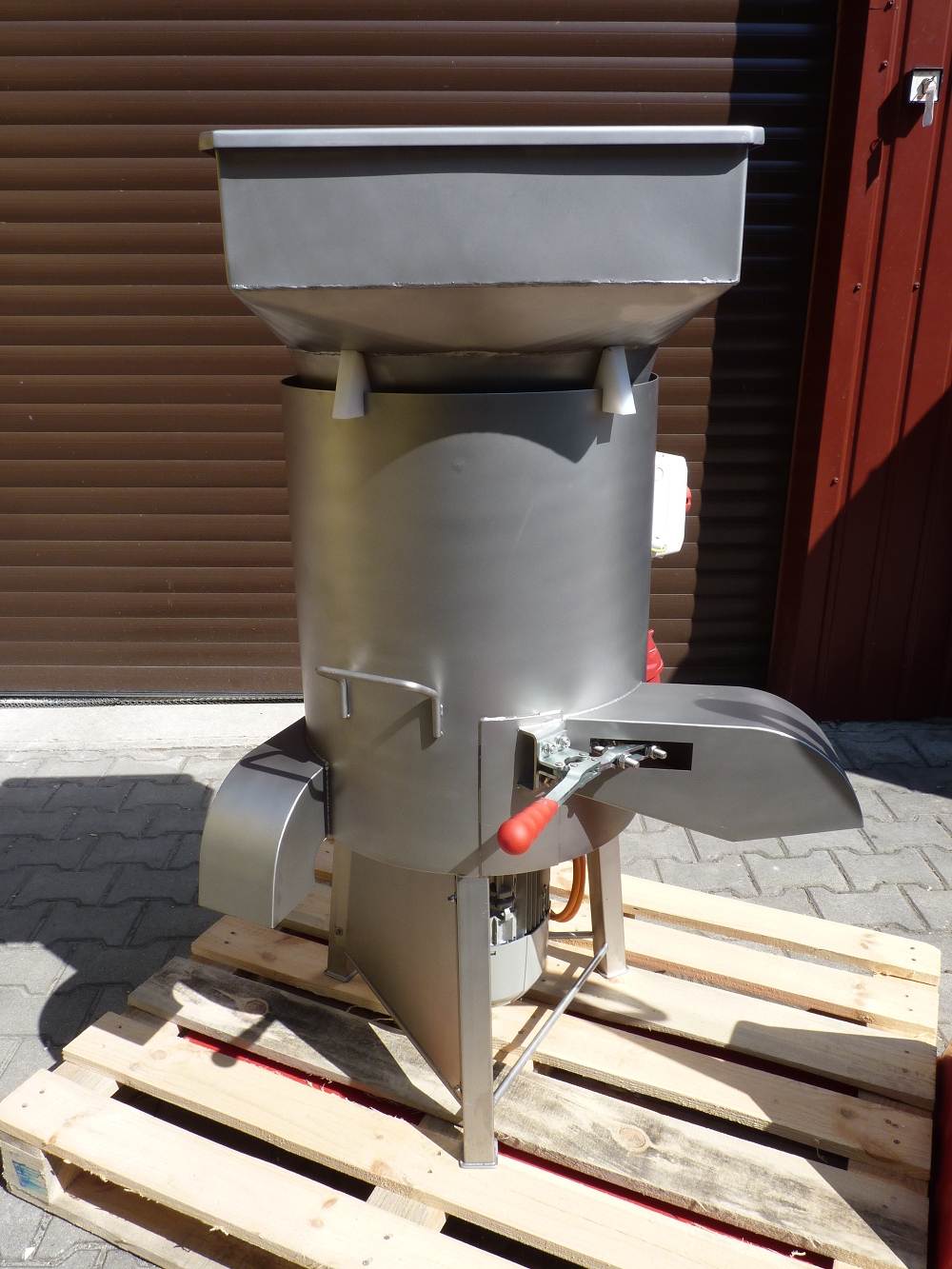 Fruit pitter price:
2 750 € + 550 € VAT (20%) = 3 300 € EXW.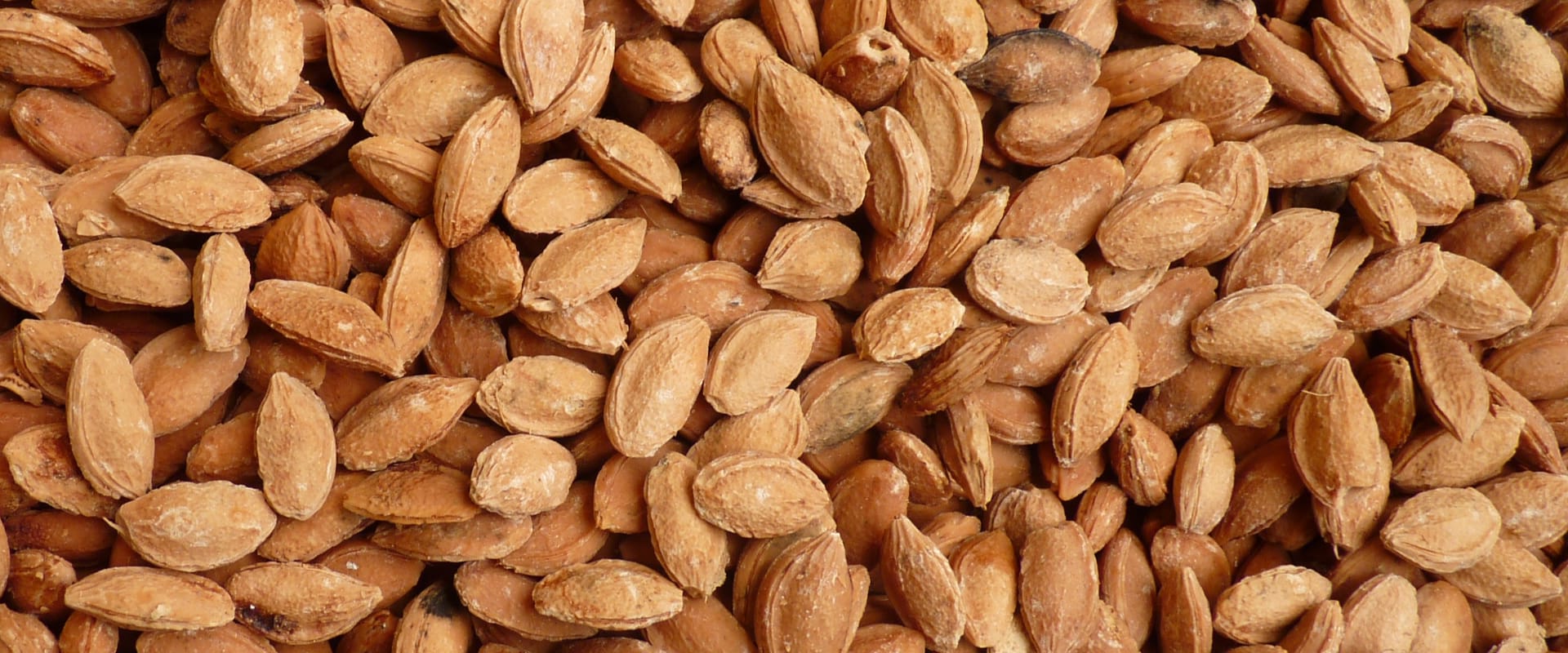 It should be borne in mind that not every single fruit stone is exactly the same, not only in terms of size but also strength and surface, which can cause a small amount of stone to crumble during the process - it is usually negligible 1%.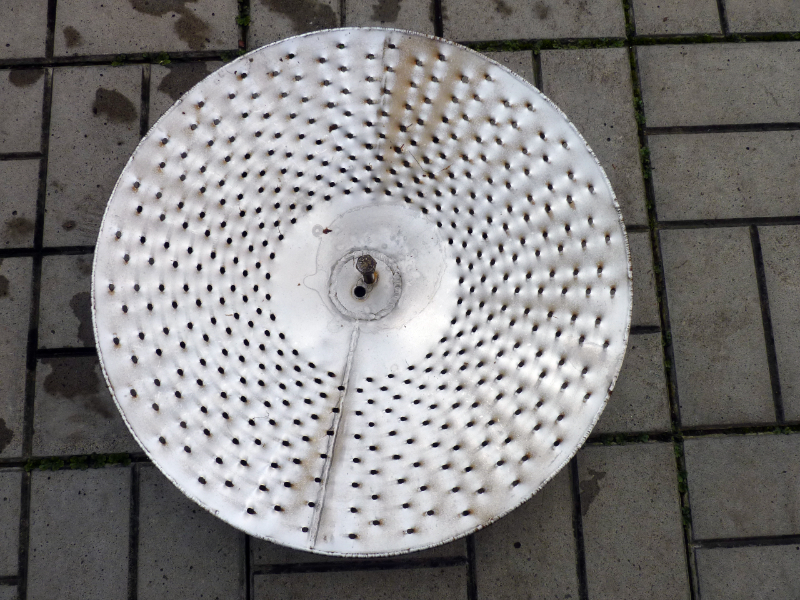 The machine is equipped with three cutting discs: one for all plums, peaches and the like, one for all cherries and one for all fruit without central stone. in the case of cherry and sour chopping, it is necessary to replace the cutting disc, which will be delivered with the equipment in case of ordering; it is charged separately.
Fruit stirrer Price will be calculated according to desired length of rod and diameter of the bottom.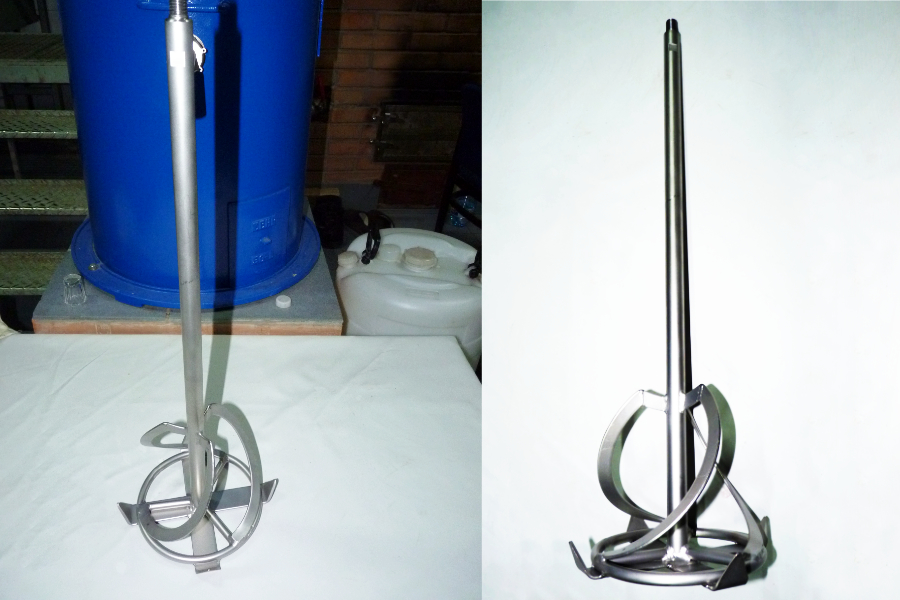 The added cutting parts increase the quality of the yeast during mixing, resulting in complete crushing of the pulp, and a better yield of the fruit yeast is achieved (if the other properties of the processed fruit are suitable for fermentation, and the process of preparing the yeast as described in How to properly prepare the yeast).