1980
The beginning of fruit distilling
began to be involved in fruit distilling in village of Kračúnovce since 1980, when he initiated such service in the mentioned village, at that time within the organization providing agricultural services for consumers.
The company has been licensed for providing this service since the beginning of 2006.
The photo below was taken right after installation of the distilling technology of Pacov, so without tax seals at that moment; the device consists 300 litres boiler for destilling and 150 litres boiler for rectifying (second distilling).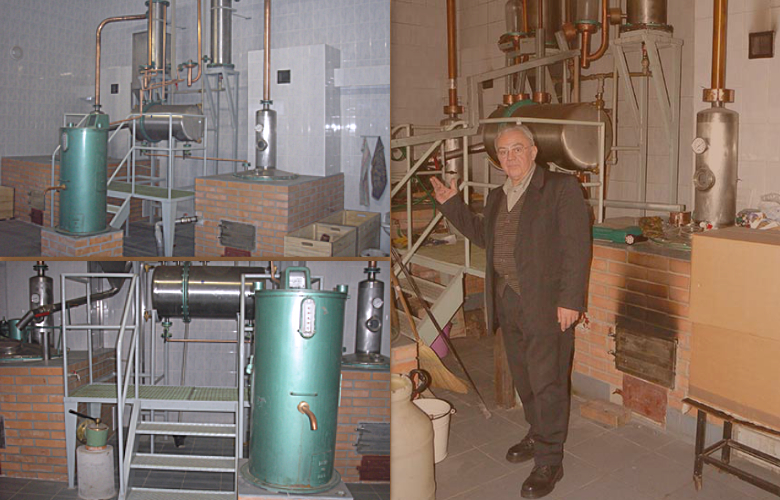 D ue to the requirements of many customers who supply less fruit a year and do not want to mix the fruit yeast with the other customers in the technology described above which is designed for larger quantities of yeast, since both the distillation and the rectification boiler must be filled to at least 80% of the volume to start the production process, So in August 2018 we launch additional technology consisting just of one 200 litres boiler – as seen in below photograph which was taken right after installation, so without tax seals at that moment.